Inclusion and diversity have marked the demands of social movements in the 21st century. With the concept intersectionality, inspired by feminist movements in the US, the academic field aims to understand how various interdependent conditions of oppression and inequality–class, gender, religion, ethnicity, skin colour, citizenship, migration, geography, and language–are reflected in exclusion, but also in the articulation of differentiated demands and struggles. Much less visible have been the voices of academics and activists from Latin America, who have both made perceivable and conceptualized social and political exclusion from the peripheries.
This series of public lectures "Diversity/Medialities" organized by the Ibero-Amerikanisches Institut and Mecila, focuses on these voices from the margins, their long-term conceptual and epistemological frameworks, and their forms and media of circulation and entanglements. With the first focus on feminist and LGTBIQ movements and ideas we invite experts and activists analysing South-North interconnections in the struggles for the rights of women and LGTBIQ groups in Latin America.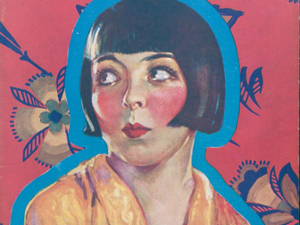 Image: IAI
Programa
4 October 18:00 (CET), IAI, Simón-Bolívar-Saal
En la Argentina de principios del siglo XX, la institución escolar aportaba saberes que eran indispensables, no solo para convertirse en mano de obra capitalista, sino para fundar las modalidades letradas de la cultura obrera, los sindicatos y las intervenciones en la lucha política. Las mujeres de las clases populares usufructuaban, por primera vez en la historia, esos beneficios ya que habían accedido al universo letrado. Imponían sus preferencias, tal como documentan un sinúmero de folletos que surgían de las imprentas populares al margen del circuito escolarizado.
En su conferencia, la Dra. Gloria Chicote (Universidad Nacional de La Plata / Mecila) propone un rastreo por la literatura popular impresa del período con mujeres como parte sustancial del público emergente al que estaban dirigidas nuevas formas de literatura, sobre todo las revistas mensuales ilustradas con contenidos muy heterogéneos que abarcaban desde las tendencias de la moda hasta los avatares de la causa femenina. Incluyeron además apariciones de mujeres en la vida pública, política, y profesional. Un universo totalmente novedoso que se instala definitivamente en el paisaje social del siglo XX.
Moderación: Dr. Clara Ruvituso (IAI; Mecila – Maria Sibylla Merian Centre Conviviality-­Inequality in Latin America)
Esta conferencia forma parte del ciclo de conferencias "Diversity/Medialities" organizado por Ibero-Amerikanisches Institut y Mecila – Maria Sibylla Merian Centre Conviviality-Inequality in Latin America (financiado por el BMBF)