Mecila's Handbook for Fellows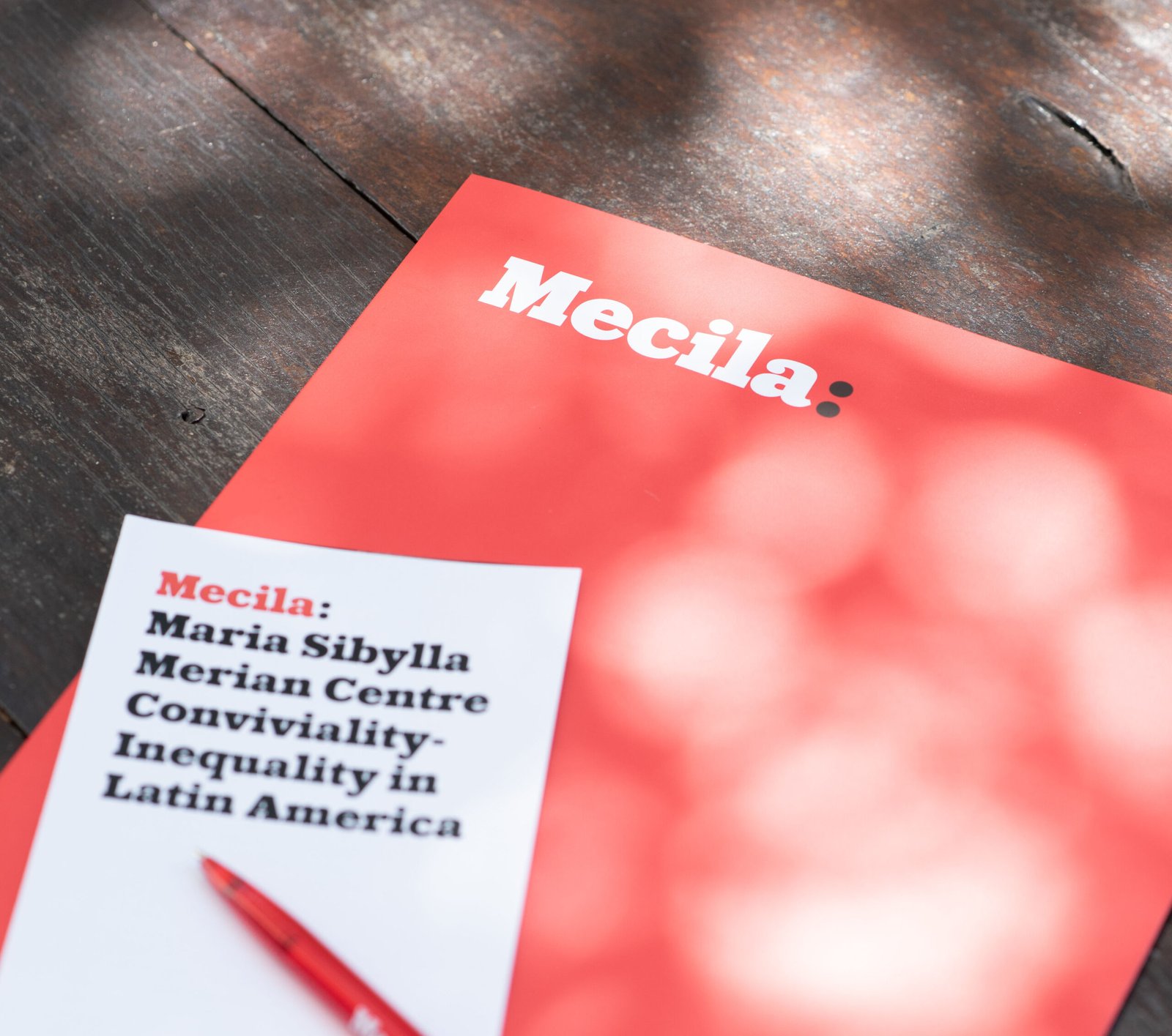 Dear Fellow,
We are glad to have you with us as part of the Maria Sibylla Merian Centre Conviviality-Inequality in Latin America.
In 2017, when Mecila started its activities, the recruitment of new researchers from different areas of knowledge and places in the world was set as a priority for the Centre. Having all of you joining and expanding this network proves that this endeavour is succeeding. This guide should provide you with basic information for better enjoying your experience at Mecila.
Here you are given a basic overview of the Centre, the resources at your disposal, and the types of activities and outreach production developed by the Centre. We expect your experience with us will not be limited to the months of your fellowship, but rather that Mecila can become new ground on which new ideas, projects, and relations can flourish.
To avoid redundancies, this guide will redirect you to other pages or more detailed guides
Mecila (Maria Sibylla Merian International Centre for Advanced Studies in the Humanities and Social Sciences Conviviality- Inequality in Latin America) examines past and present forms of social, political, and cultural conviviality in Latin America and the Caribbean. It employs conviviality as an analytical concept to describe ways of living together in specific contexts characterised by diversity and inequality.
Research conducted here thus links studies about interclass, interethnic, intercultural, interreligious, and gender relations in Latin America and the Caribbean with studies about conviviality beyond the region. In doing so, the Centre aims to establish an innovative exchange with benefits for both European and Latin American research. The Centre organises conferences as well as thematically focused workshops on conviviality and inequality at the consortium's institutions in Latin America and Germany.
The Centre's headquarters were established in São Paulo (Brazil) by a consortium composed of three German institutions as well as four Latin American institutions and draws on the existing long-term cooperation between these institutions. It has been financially supported by the German Federal Ministry of Education and Research (BMBF) since April 2017.
Executive Board
Advisory Board
Coordination Network
Ethics Committee
Executive Board
Mecila is led by the Executive Board, consisting of representatives of its seven member institutions, one representative of the Postdoctoral Researchers, and the Scientific Manager. Each year, the Executive Board elects four Directors (two from Germany, two from Latin America) to lead the Centre. Two of these Directors are based in São Paulo during their terms, while the other two chair the Centre from their home institutions.
Advisory Board
Coordination Network
Ethics Committee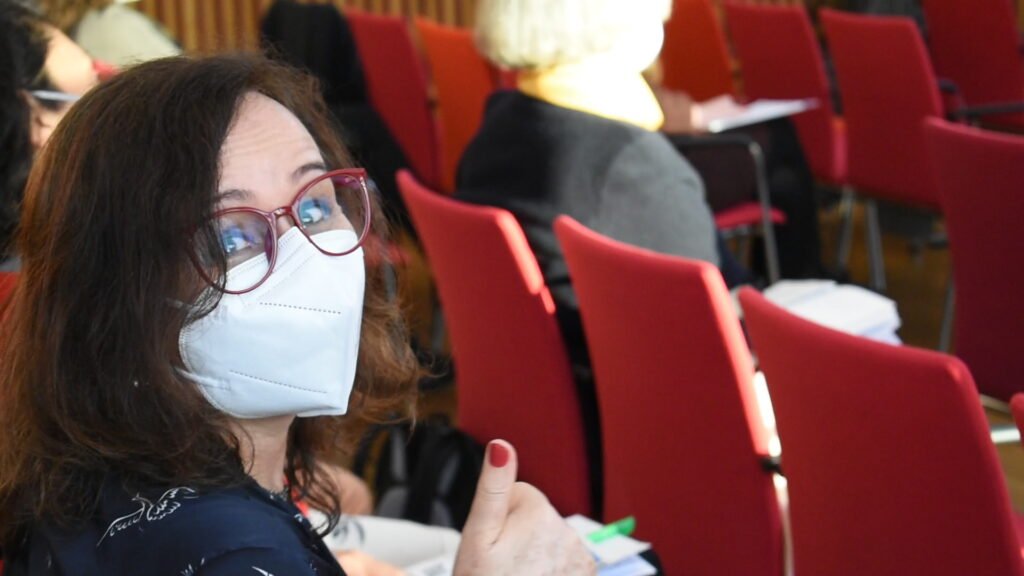 Mecila's researchers are either on permanent positions, or work in the Centre for a specific period selected via annual open calls.
The Centre's Research Programme is divided into three intersectional Research Areas, each one coordinated by one of the Postdoctoral Investigators.
Speakers (PIs): Carlos Alba (COLMEX), Samuel Barbosa (USP), Barbara Potthast (UzK)
Coordinator: Tilmann Heil (UzK)
---

This Research Area brings together projects with a focus on the historical and narrative dimension of the nexus conviviality-inequality. Its guiding questions interrogate the ways in which past and present convivial configurations and regimes are shaped by various entangled histories. Hence, juridical and socio-economic aspects play a central role in this Research Area due to their importance in maintaining or shifting a given convivial regime.
Meetings:
In the past year, Junior and Senior Fellows, as well as Principal, Associate, and Postdoctoral Investigators have contributed with their individual research expertise to the Research Area [Hi]Stories of Conviviality. Monthly meetings were organised as an 'open space' for horizontal, explorative, and creative exchanges, tailored to the needs and ideas of the participants.
In the first meetings, we defined some of the histories and stories of inequality-conviviality that cut across individual projects to define common areas of interest: tensions between concepts of history and story, (politics of) memory, and materiality; race and racism; migration and mobility; (un)free labour and property; post- and decoloniality; (and) family, intersectionality, and gender. From these, three Working Groups (WG) emerged:
(1) Temporality, Race, and Inequality- Conviviality: Through group reviews of relevant literature, peer-commentaries, and focussed inputs, the group debated the tense conceptual pair of modernity/coloniality in relation to concepts of time, memory, race, racism, and inequality, as well as in relation to different disciplinary traditions and distinct takes on working with/on archives.
(2) Labour, Race, and Conviviality: The group embarked on a collective writing experiment, bringing together five case studies on varied configurations of labour, exploitation, race, and conviviality.
(3) Multinormativity, Legal Pluralism, and Conviviality-Inequality: Engaging with a key dimension of convivial configurations, the group's collective work resulted in a call for papers for a workshop to debate how the challenges of convivialityinequality can be framed either through the idea of legal pluralism or multinormativity. The workshop will be held in September 2021.
Speakers (PIs): Gloria Chicote (IdIHCS), Barbara Göbel, (IAI), Susanne Klengel (FU Berlin)
Coordinator: Clara Ruvituso (IAI)
---

This Research Area focuses on processes of coproduction and circulation of knowledge and representation relating to the nexus between inequality and conviviality. This includes both immaterial flows of ideas, values, and imaginaries as well as relevant practices and materialisations. Writing, drawing, photographing, collecting, and exhibiting offer important clues to the study of how notions of conviviality – for instance, as utopias or mythical pasts – were manifested in objects produced and circulated in convivial and unequal contexts. The role of new media is also of interest for this Research Area.
Meetings:
In June, July, and August 2020, the Principal Investigators, Associated Investigators, and the Postdoc Investigators of the RA Medialities met virtually for the I Workshop to define the main lines of research and exchange on individual projects and concepts. From September 2020 to January 2021, the RA Medialities invited Junior and Senior Fellows to attend the Scientific Colloquium. Each session focused on a specific dimension (e.g., indigenous knowledge and arts, marginalized authors, and feminist epistemologies from Latin America), departing from standard literature in the current academic production. In February and March 2021, the group met for the II Workshop "Lessons Learned and Future Strategies".
Research:
The RA Medialities of Conviviality developed three interconnected dimensions for the interdisciplinary research on medialities of conviviality through the lens of inequality and difference: representations, properties, and circulation between inclusion and exclusion:
(1) The dimension of representations and identities in dispute and transformation covered, above all, indigenous and Afrodescendant social thought and political praxis (especially Brazilian, but also included examples from Mexico and Colombia, Bolivia and Peru) in tension and co-construction with decolonial thinking. This dimension implies representations and disputes around different views on the construction of memories, emancipation/ liberation, and the function and role of intellectuals and academics.
(2) Interwoven with the first, the dimension of the properties (material/immaterial) of what is represented, including the performative dimension (genres), was analyzed in different concrete examples, related – above all – with the representations of and about indigenous and Afro-descendants in Latin America. The book/text support was the object of reflection as a space of authority and recognition in the academic fields. We also referred to the multiple inequalities that operate in this kind of circulation and its limits. The digital format opens up new dimensions for the analysis of representations within unequal contexts. The cross-genders appear as a possible enhancer of voices from the margins.
(3) The dimension of circulation between inclusion and exclusion was analysed in local, national, transregional (intertwined) frameworks that included: centre-periphery relations and the geopolitics of knowledge, the discussion of alternatives generated from Latin America, the north-south cooperation, and conflictive and productive dialogues.
Speakers: Sérgio Costa (FU Berlin), Juan Piovani (UNLP), Marta Machado (Cebrap)
Coordinator: Mariana Teixeira (FU Berlin)
---

Projects focusing on the negotiation of differences and inequalities in everyday life and within institutions fall under this Research Area. Its central research questions concern the everyday and institutional practices which reinforce or diminish patterns of inequality within convivial configurations. It also considers how various agents – including social movements, governments, academics, and migrants among others – foster or challenge existing inequalities.
Meetings:
From September 2020 to February 2021, RA investigators met in monthly online colloquia to analyse contemporary social phenomena from the perspective of conviviality-inequality and its political implications. The selected topic for discussion was the Covid-19 pandemic in its many profound effects on social inequalities and on the way people live together. Each session focused on a specific conceptual dimension (e.g. human and non-human relations, gender roles, and forms of political protest), departing from common literature in the current academic production.
Research:
The RA Politics of Conviviality developed a proposal for a research collaboration involving Mecila's Principal Investigators in Argentina, Brazil, Germany, and Mexico for an empirically-based analysis of the social, economic, and political impacts of the current pandemic – and of the ensuing containment measures – on people's lives from the perspective of conviviality-inequality. The investigation shall provide the means for an in-depth comparative analysis to be later published in the form of journal articles and policy papers with recommendations for relevant decision-makers.  
From the moment when you are selected as a fellow, many questions may arise. The contact list below should help you find the most appropriate people whom to address your requests.

You will have at your disposal several types of research tools during your stay at Mecila.
These resources include support to manage your research data, a cloud storage service, access to physical and digital bibliography, support to outreach activities and publications. For details on physical work facilities, please go to this section.
During your enrollment as a fellow, you will receive subscription forms to have access to these services. Below you can find a short description of each of them, the forms (if you can't find them in your mailbox anymore) and links for more detailed guides as separate files.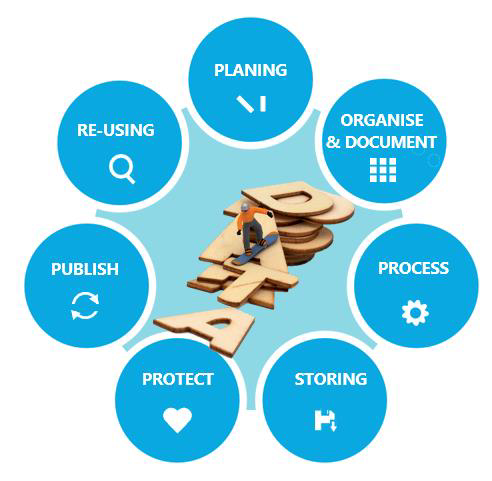 The Mecila subproject of the University of Cologne is responsible for the infrastructure and support for Mecila's Research Data Management (RDM).
The Centre's RDM includes all actions and decisions taken before, during, and after the research process. It aims to guarantee both storage and access that should be sustainable, secure, and long-term.
During your fellowship, you will have at your disposal
Support to understand and organise a research data management plan.
Access to the Mecila Cloud, a cloud storage system based on Nextcloud, which includes:
The Mecila Calendar, which is integrated in the Mecila Cloud web interface and displays all the internal and public events of the Centre
And OnlyOffice, an open-source office software suite.
To have access to these resources you should fill a registration form provided below. We also ask you to fill a questionnaire about your research data requirements.
These forms, as well as any requests related to research data management and the Mecila Cloud should be sent to:
Milagros Pacco
✉ milagros.pacco@uni-koeln.de
Information Infrastructure
The Ibero-American Institute (IAI) coordinates the information infrastructure of the Centre, which provides all members of Mecila with the necessary research literature and relevant information sources, as independently of time and place as possible.
If you have specific literature needs that go beyond the library's holdings, the IAI acquires the corresponding media with its own funds, if possible in electronic form, and makes it accessible to Mecila's researchers.
All these resources are made available through different platforms
• IAI's main catalogue, which encompasses the complete collection of the institution, with over 2 million itens
• The IberoSearch system, which also scans IAI catalogue while providing additional resources to manage the references.
• IAI's Digital Collection, which contains all the copyright-free publications already digitised by the institution
• Mecila's Electronic Reading Room, with over 283 publications directly related to the Centre.
To obtain full access to these platforms, you should obtain an IAI library card and a registration to Mecila's E-Reading Room.
The application forms can be found below, as well as a detailed guide of the information infrastructure, explaining the subscription process and how to make use of the resources. 
These forms, as well as any requests related to bibliographical needs, should be sent to: 
Anna Levin
✉  mecila.library@iai.spk-berlin.de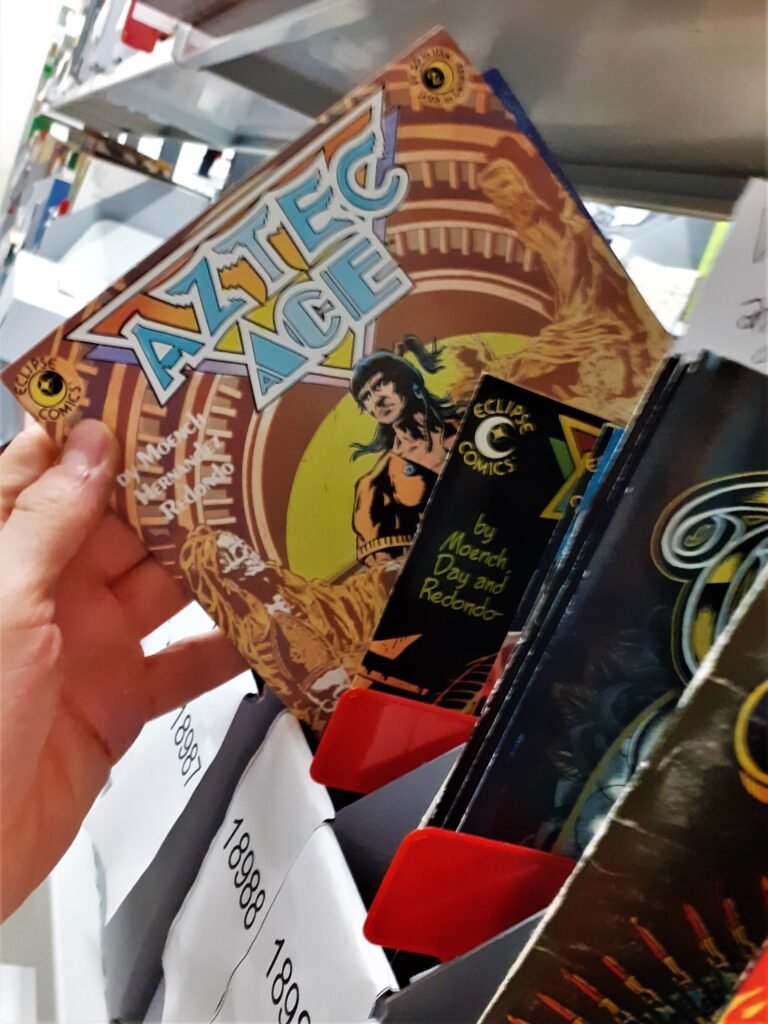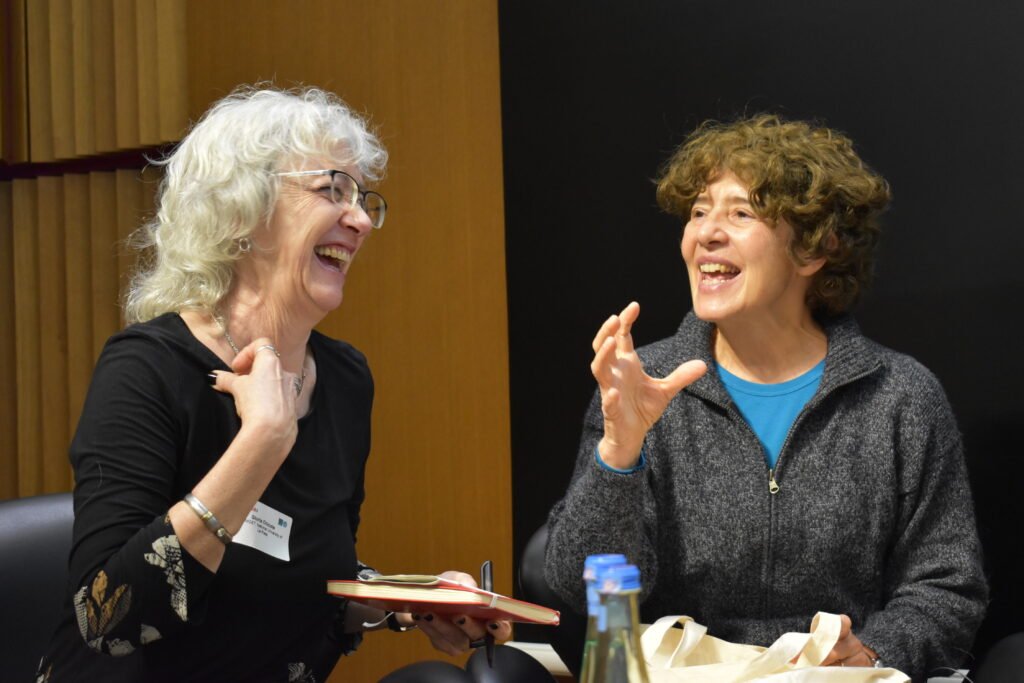 A vital activity in the daily life of Mecila, academic events can either be internal activities or activities open to external audiences. 
To easily keep track of the agenda of events, check your Mecila Cloud Calendar.  
Below you find an overview of our most common formats.
Regular Colloquia
Research Areas Colloquia
Annual Meeting
Events with Partners
Individual Initiatives
Regular Colloquia
Mecila Fellows will take part in the Regular Colloquia, which should occur on a weekly basis, to present their projects and ongoing research. Besides the Fellows, all other Mecila Investigators are invited to participate.
The calendar is organised on the first meetings of each year's group of Junior and Senior Fellows.
How does it work?
Each session should last an hour and a half. One Fellow is designated to present a material, usually a text, with the current state of her/his research project. Another fellow is invited to moderate the session.
This material should be sent at least one week in advance to the Coordination Office (mecila@cebrap.org.br) which will distribute it among the participants of the Colloquium.
After an initial presentation from the text's author, the session's moderator presides over the order of questions and comments.
In the case of online meetings, at the end the discussion the participants are invited to stay for the breakout sessions, rounds of informal talks in smaller groups.
If you are participating online:
The platform used for the Regular Colloquium is Webex, a video-conference software developed by Cisco.
The Coordination Office sends all the participants an e-mail with the link for the conference call and the the text to be discussed. All received materials are stored in the Mecila Cloud in a folder managed by the Coordination Office.
You can download Webex to join the meetings. If you do not wish to download anything, just join the meeting with your browser.
Check Cisco Webex help for detailed information on joining meetings.
---
Still have questions? Write to:
Tomaz Amorim | Scientific Manager
mecila@cebrap.org.br
Research Areas Colloquia
Annual Meeting
Events with Partners
Individual Initiatives
Publications and Outreach Platforms 
Mecila has a variety of formats to present its research to the public. The Working Paper Series is currently our main production, which encompasses the articles produced by the Centre's researchers and other collaborators.
If you would like to contribute to any of the formats described below, please get in touch with the person responsible for each platform. We will be glad to receive your suggestions and assist
you with the production process.
If you want to start your own production, the guide below provides basic tips for recording video and audio.
Documents and mobile connectivity
Your passport and visa are the minimum requirements you need to come to Brazil. Since you will be staying in the country for more than 90 days, you should apply for a Visa.
After arriving in Brazil, you must apply for a Foreign Nationals Enrollment Number (Registro Nacional Migratório – RNM).
Another document that might be useful, albeit not mandatory, is the Individual Taxpayer Registration (Cadastro de Pessoas Físicas – CPF). This number provides better access to private services such as mobile phone plans and allows you to open a bank account in Brazil if needed. It is also required to obtain a São Paulo public transportation card.
Below you will find a brief description and a step-by-step guide to obtaining these documents and some tips about mobile phone plans.
Unfortunately, most of the websites and forms you will need to go through are available only in Portuguese. If you need any help, please contact our fellows assistant in São Paulo.
Health and Safety Emergencies
Emergency Numbers
Hospitals
COVID-19 in Brazil
Emergency Numbers
Emergency Numbers
Dial 190 to call the Police
Dial 192 to call an Ambulance
Dial 193 to call the Fire Brigade ("Bombeiros")
Hospitals
COVID-19 in Brazil
At CEBRAP
Address: Rua Morgado de Mateus, 615.
Open Hours: Mon-Fri, 09h00 – 19h00
Staff based here: Tomaz Amorim, Joaquim Toledo, Melanie Metzen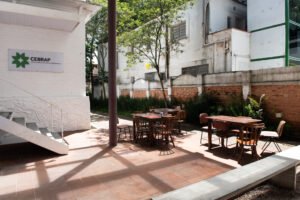 Image: Iago Fundaro
With a privileged location in the neighbourhood of Vila Mariana and close to São Paulo's most famous park, Ibirapuera, the Brazilian Center for Analysis and Planning houses Mecila's local Coordination Office team.
At Cebrap, Mecila Fellows also have offices at their disposal. Even though most of these rooms can be used by at least two people, only one person is currently allowed per room due to the sanitary situation.
Cebrap's "Elza Berquó" auditorium can host up to 40 people and is equipped with a computer and a projector. The auditorium can be used by every research nucleus or project based at Cebrap with prior reservation. Many seminars and presentations take place here, either for internal activities or with an open audience.
If you want to hold an event at the auditorium, contact Melanie Metzen (melanie.metzen@fu.berlin.de) and share your idea.
At USP-Butantã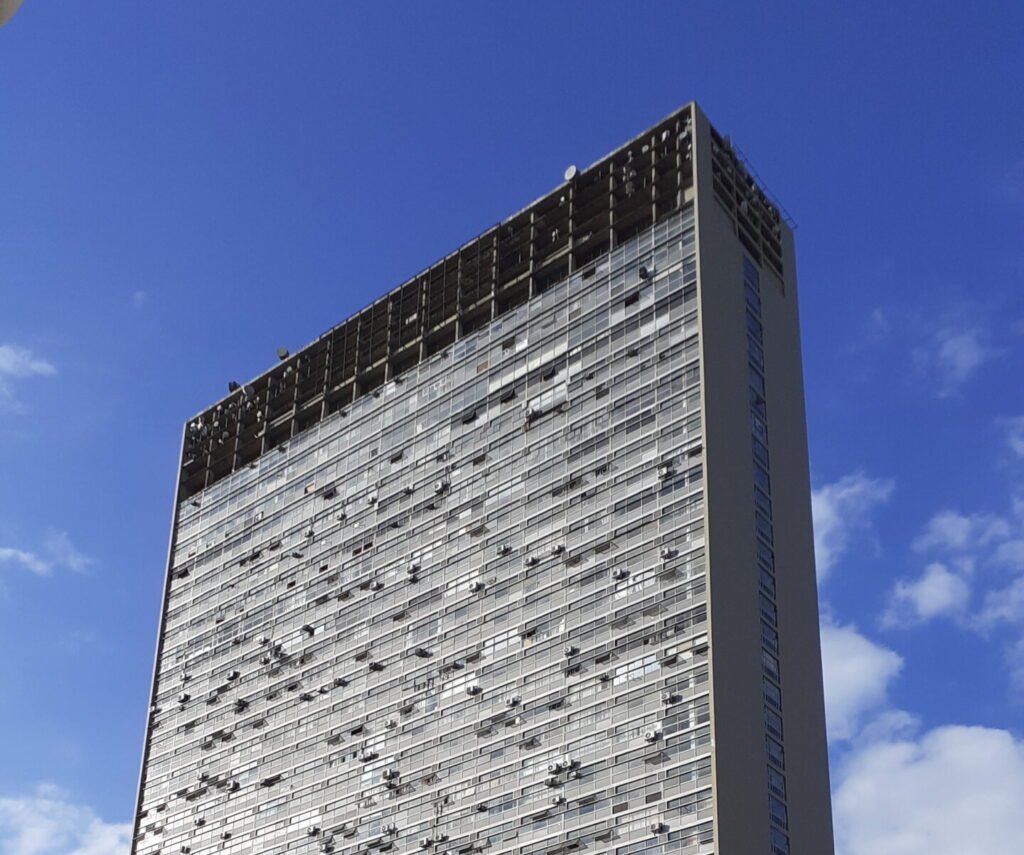 Regular lease agreements in São Paulo usually consider a period of at least 30 months. If the tenant leaves the place earlier, they will have to pay a fine, typically equivalent to three months of the lease payment. Tipically this fine is equivalent to three months of the lease payment minus the time spent as a tenant.
If your lease is R$3.000,00/month, the fine value starts at R$9.000,00. For each month you spend as a tenant, the fine is reduced by R$300,00 (9.000 divided by 30). If you break your contract after 9 months, the fine will be of  R$6.300,00.
In the face of such limitations, the best options to find a private and fully equipped place should be the following companies:
Besides price, proximity to Mecila facilities and public transportation is important due to the vastness of the city. Consider which places you will spend most of your time. Remember that Cebrap is around a 20-minutes walk away from Ana Rosa subway station (blue and green line), and USP Butantã is close to Butantã subway station (yellow line).
CEBRAP is in the neighbourhood of Vila Mariana. Next to it you might consider the neighbourhoods of Aclimação, Paraíso, Chácara Klabin, and Vila Clementino.
Mecila's offices at USP are in the Butantã campus, which is also the neighbourhood's name. Besides Butantã itself, Pinheiros, Vila Madalena, Sumaré, and Perdizes are interesting areas to consider.
Downtown you can also find lively areas with a vast offer of public transportation services. Consider the neighbourhoods of Vila Buarque, Santa Cecília, Consolação, and Bela Vista.
If you need to use taxis or any other form of private transportation, many apps are available in São Paulo, such as Vá de Táxi, Uber, 99, and Cabify.
Depending on your route, having a bike can be an alternative. The city has many cycle lanes and paths, and some bus terminals and subway stations even offer places to park your bike safely. You can toggle on a layer that shows you all the city's cycling routes with Google Maps.
And of course, you can also make good use of the city's public transportation system. The regular fare for the subway, train or bus costs R$4,40.
For commuters who don't own the city's travel card/transit pass (Bilhete Único – more on it below): In the subway/train system, you purchase a single-ride ticket in stations and use it in the turnstile before the boarding platforms. Ticket booths with clerks take cash only. At Ticket Machines, you can use a debit/credit card. In buses, you pay your fare in the vehicle with cash only.
The city should be easy to navigate. Apps such as Google Maps and Moovit are well integrated with the public transportation system of São Paulo and will show you in detail the commuting possibilities.
If you don't have a "Bilhete Único", the only way to pay the fare is inside the bus with cash. The collector will be next to the bus turnstile. In exceptional cases (smaller buses, old models), the driver is also the collector. For every new bus you take, you will have to pay the fare again.
Note: In some cases, apps such as Google Maps may show routes including intercity buses operated by EMTU. In these cases, the line number will also show this symbol:
These lines do not accept the "Bilhete Único", so you will have to pay a fare, which can vary depending on the bus route.
The rail system of São Paulo is mainly comprised of a subway and a train network operated by different companies. These lines have several connection points. In these stations, you can change lines without paying a new fare.
The subway system encompasses lines 1-blue, 2-red, 3-green, 4-yellow and 5-lilac. This is what people call "metrô". Line 15-Silver is the monorail (monotrilho). 
All the other lines are operated by CPTM. This is commonly referred to as the "train" (trem). CPTM lines are usually much longer and reach other cities of the metropolitan area of São Paulo.
If you plan to be a heavy user of the public transportation system, we highly recommend obtaining a "Bilhete Único" (Unified Ticket). It is an individual card that allows you to purchase time-quota tickets. If you prefer the regular fare, add credits to your card, and you will be able to take up to 4 buses in 3 hours, paying just once.
How to obtain it:
Register yourself at the SPTrans website (non-Brazilian citizens will need an RNM and a CPF).
Once your registration is approved, go to one of SPTrans service stations with your passport to get your card.
How do I insert credits into my card?
You can use the SPTrans ATMs available at bus, subway and train terminals to buy credits with cash or debit/credit card.
Alternatively, you can also use the SPTrans website or one of these mobile apps to add credit to your card or buy the time-quota tickets.
The main fare possibilities for you will be:
Monthly pass (bus only or subway/train only): R$ 213,80
Allows ten commutes per day for 31 days
Monthly pass (bus + subway/train): R$ 338,00
Allows ten commutes per day for 31 days
Daily pass (bus only or subway/train only): R$ 16,80
Allows ten commutes per day for 24 hours
Daily pass (bus + subway/train): R$ 22,52
Allows ten commutes per day for 24 hours
Regular pass (bilhete comum): R$ 4,40
Add as much money as you want.  The regular fare will be charged when you take a bus, train or subway, except for the "integration period": when paying the fare with the Bilhete Único card, you can take up to 4 buses in 3 hours paying just the first one.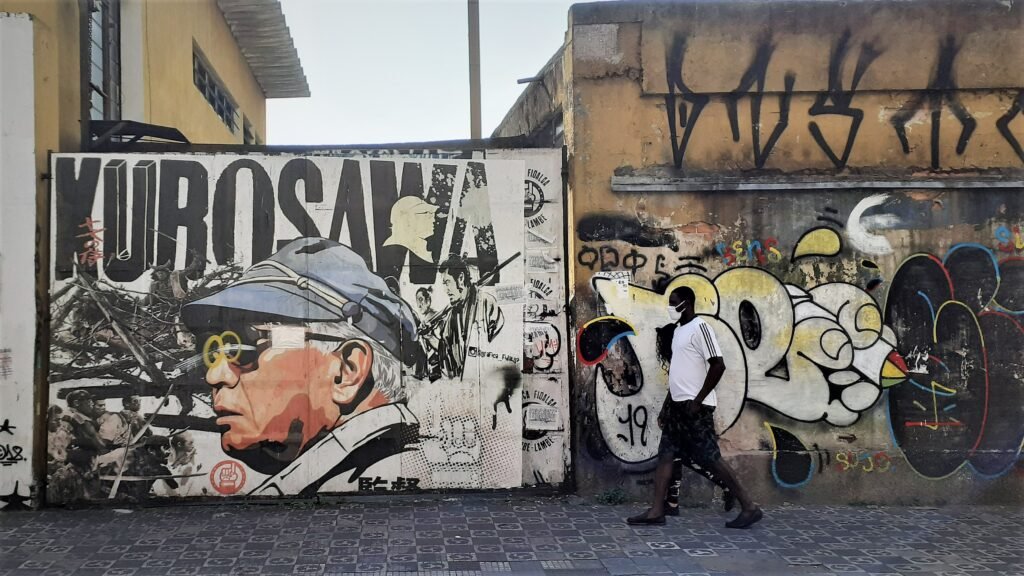 During your stay in São Paulo, you will have Mecila's facilities at CEBRAP and USP at your disposal, but São Paulo shouldn't be restricted to those spaces. The city has a wide variety of parks, museums, libraries and places of interest.
To avoid having a long list here, we have pinned some of these locations on a Map.
São Paulo usually has a mild weather, but it might get pretty cold or pretty warm some days. It might also get very rainy and unstable. We highly recommend you to bring a jacket and a sweater for the cold days (usually between 7º and 17º), and light clothes for the warm days (usually between 24º- 33º).